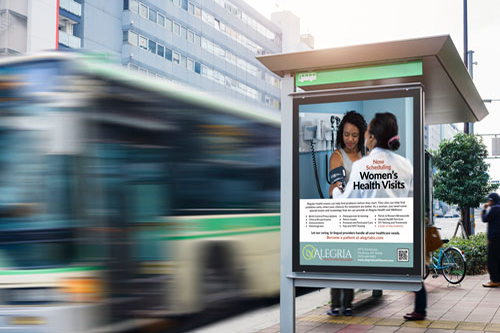 Advertising
A successful advertising campaign utilizes targeted media to communicate a compelling message to prospective customers over a defined period of time. We offer both traditional print media and digital campaigns to convey your message. We blend targeted strategy with impactful images and messages to produce imaginative, effective ads.
We utilize market intelligence to develop strategic media plans and design for effective and efficient campaigns. Whether you need brand awareness or direct response, we can create a campaign that generates results for your business.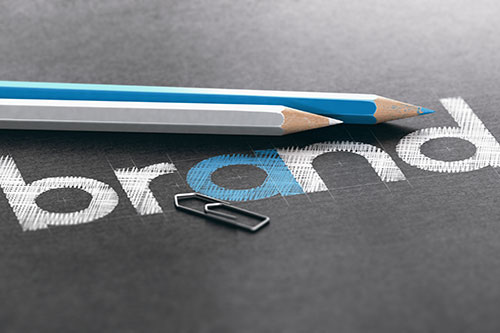 Brand Development
Your brand says everything about your business. Building an authentic and memorable identity that brings a company or product to life is the key to success. We'll work with you to create an identity that will differentiate you from the competition and set you apart in a compelling and memorable way.
Whether through a identifiable logo and tagline, product packaging, advertising, or social media, we have the experience, talent and capability to establish your brand, build customer familiarity and loyalty.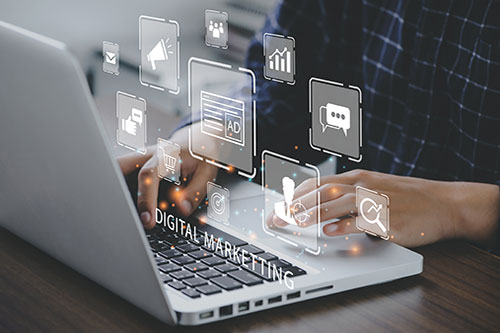 Digital Advertising
No matter what type of business you're in there are loads of highly effective marketing opportunities online. From search marketing, to re-targeting programs, to lead generation campaigns, every business should include some form of digital marketing in their overall marketing efforts.
We have the knowledge, experience and expertise to determine which digital marketing tactics are the smartest and the best value to achieve our clients' business goals. All of our Digital Marketing programs are monitored, evaluated and fine-tuned to produce optimal results. We provide ongoing reporting so our clients can see the progress for themselves.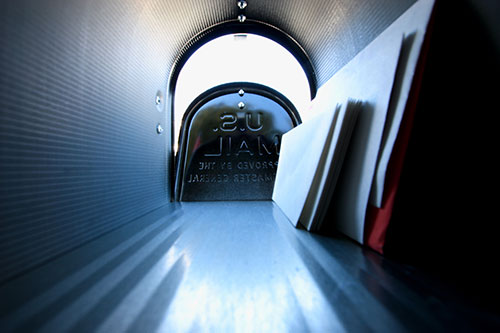 Direct Mail
While direct mail has generally been eclipsed by digital advertising in the past few years, it's still a great choice for some businesses, depending on their marketing goals. For hyper-local campaigns, direct mail can be a great, low-cost way to attract new customers to brick and mortar businesses within certain zip codes. It also works well for certain target audiences that may respond better to paper-form advertising. It's also a great way to illicit trial of a new product via product sampling. It's still a cost-effective, personal and trustworthy way to reach many customers.
Whatever your needs, we can design a targeted, impactful direct mail campaign from choosing and segmenting the list, designing and printing the mailer itself, and managing the fulfillment and delivery.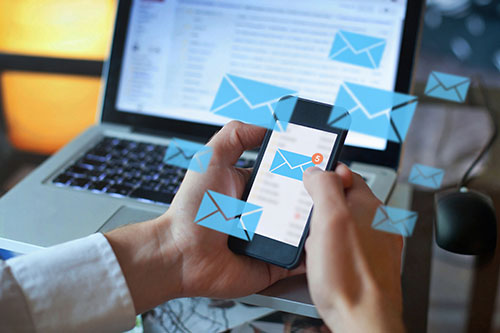 Email Marketing
Email marketing can be one of the most cost-effective ways to reach your audience, and when executed properly, be an integral part of your overall marketing plan. Email is a great way to communicate with 'friendly' customers who have already opted-in to your messages to tell them about additional products or services that they may want to know about. Customized campaigns can feature new products or services, encourage customers to purchase after abandoning their cart, or deliver special offers. Email can also be used to build brand loyalty by providing them with helpful information when they are not likely to make a purchase.
Automated email and drip campaigns can also be used to help extend your sales process by qualifying leads so your sales team can focus their time on leads that are more likely to generate results.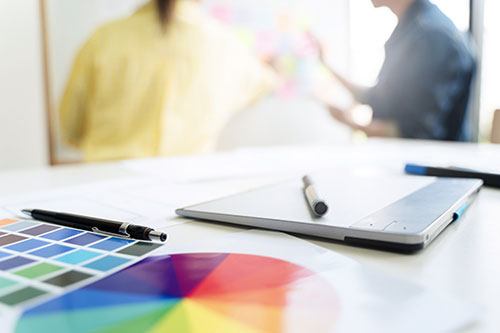 Graphic Design
It's been uttered many times over, 'a picture is worth a thousand words.' A powerful image is usually to first thing that attracts a potential customer's attention to a marketing message. It can also be combined with powerful words to tell a story, illicit interest, create desire and drive actions that lead to sales.
Let our experienced team help you develop your business' story using a targeted marketing plan, powerful graphics and strong messaging strategy.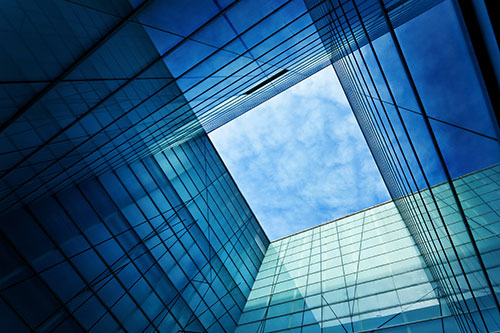 Marketing Strategy
Every business should have a plan for how they are going to reach potential customers and turn them into clients. In other words, every business needs a marketing strategy. An effective marketing strategy helps business owners identify and understand the motivations of their target demographics, crystalize the company's unique value proposition, and develop key brand messaging. It should communicate a sustainable competitive advantage over rival companies by understanding the needs and wants of its consumers.
Let our experienced experts help you identify your short and long-term goals, develop a buyer persona of your target audiences, craft an overarching message that will speak to their needs, define the budget required to reach them, develop the tactics on how to reach them, and determine how to measure success.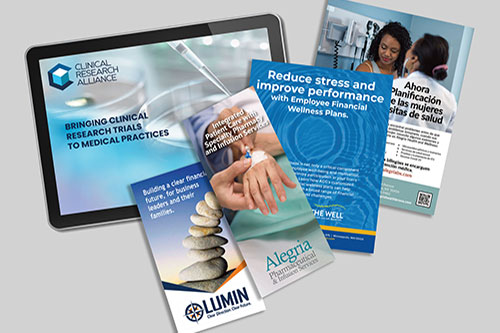 Sales & Marketing Materials
Through effective sales and promotional materials, we reach your audience and generate excitement, interest and participation. You can rely on our combination of sales savvy, design talent, marketing intelligence, and resourceful ingenuity to deliver your message, and sell products using diverse and intriguing approaches. We don't just design and produce brochures, sell sheets, catalogs, we create results.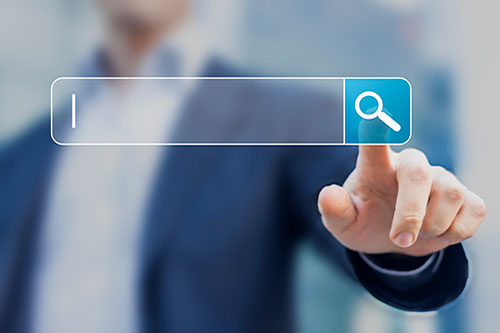 Search Engine Marketing
We use a variety of tactics to help build and maintain a competitive search engine footprint. We start with research on your clients and competitors to help determine the best search words and phrases to focus on. From there we tune your site with customized info and specialized programming that helps Google 'see' your site.
We also develop relevant content, social media campaigns, and in-bound link campaigns that help improve your rankings over time. And to top it all off, we can show you how your clients are finding you and the pages visit on your site via customized Google Analytics traffic reports.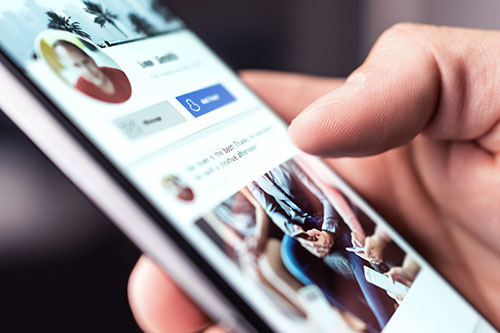 Social Media Marketing
The most successful social media campaigns start off with a well thought out strategy. We take the time to learn about your target market – find out who they are, what they think, where they spend their time online and what types of messages they respond best to.
We then consider the channels that are most important, and work on creating social content for those channels, whether it be Facebook, Instagram, LinkedIn, Twitter, Snapchat, or whatever channel is most appropriate for your customers. From there, we then develop a social media calendar, and then continually update content.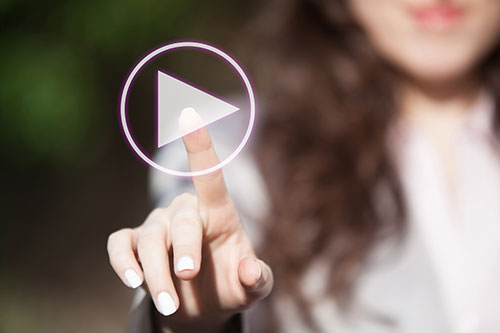 Video Marketing
Because of its ability to inform, entertain, motivate and inspire, video is one of the best ways to build your brand, engage new customers and improve your search engine optimization. Plus, the advent of high-quality, affordable video technology combined with the recent pandemic mean video is much more affordable than it used to be.
We can help you produce high quality, affordable videos, create and optimize your YouTube or Vimeo Channel, and develop a video internet marketing strategy to build your audience.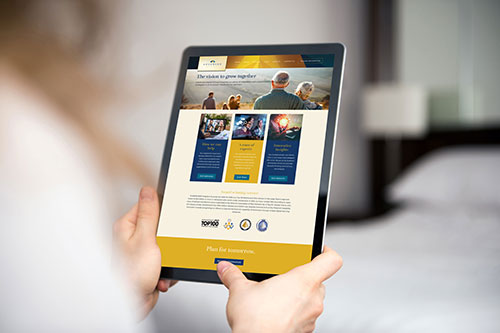 Web Design & Content
A good website interface design and content strategy allows your audience to connect with your brand on a deeper level. From strictly informational websites to full e-commerce solutions, we can create a site design that helps differentiate you from your competition.
So whether we work with you on a new website, or we are simply updating your current site, you can count on us to deliver the right mix of design, content and technology to deliver real results.
Looking for ideas? Let's talk. No hard sell, just a down-t-earth discussion on how we can work together to grow your business.