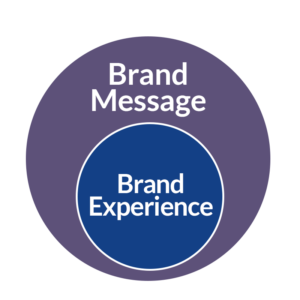 A popular axiom in business is "Never make a promise you can't keep." This is especially true when it comes to building a strong brand. All brand communications and messaging are essentially making a promise of what the potential customer can expect to experience from that brand. If the customer's real-life experience fails to live up to the promise made by the hype, the brand will fail.
So, how can marketers avoid this critical error? A few simple steps can help keep your brand's promise aligned with the user's experience:
Can you back up your USP?
A brand's USP is its unique selling proposition. What makes your product or service unique? Is it a real or merely a perceived difference that sets you apart from the competition? What will be required to support your USP across all consumer touchpoints?
Be realistic.
When planning your brand's message, think critically about your operational capabilities and limitations. Does your management team believe in the message? Do you have the sales and customer service staff to support your message?
Consider every touchpoint.
Any experience that a potential customer has with your brand will either build your brand or weaken it. Understanding each step in the marketing and sales process and how they will affect perceptions is critical for success.
Think about your employees.
Many marketers often forget that their employees are an important target audience. How will you ensure that your employees become brand believers and advocates? Will you need to add staff or systems to support your message? Will you need to pay your staff more? Does your budget allow for ongoing training and messaging for your employees? Remember, a rude receptionist can cost you a customer.
Does your website measure up?
One of the biggest mistakes a brand can make is to say one thing and do another. Most marketers are smart enough to make sure their website's messaging supports the brand, but what about the website's features? Does the functionality on the site support the overall message? What features do you need to add to your site to live up to the brand promise?